Spel Ticket to ride Europe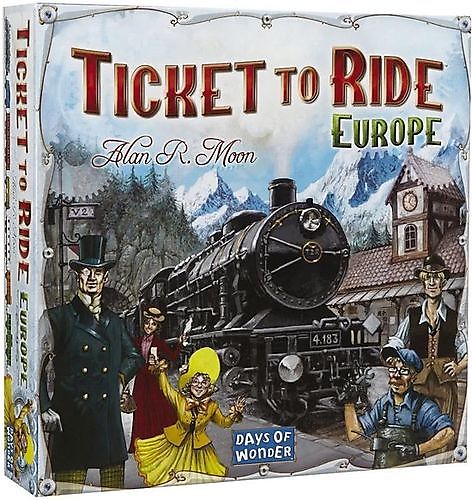 from € 44,99
€ 39,99
not in stock
Order
Product no.: 610-7560
------------------------------------------
Voor inwoners van de gemeente Oldambt... informeer naar de voorraad ➡️ 06-27204538
-----------------------------------------
Leg als eerste jouw treinroute neer in dit leuke familiespel Ticket to Ride: Europe en win het spel!

Van de steile rotsen van Edinburgh naar de zonverlichte dokken van Constantinopel en van de stoffige straatjes van Pamplona naar het winderige station van Berlijn. Dit leuke familiespel Ticket to Ride: Europe neemt je mee op een nieuw treinavontuur door de grootste steden van Europa tijdens de eeuwwisseling. Waag jij je aan een reis door de donkere tunnels van Zwitserland? Ga je aan boord van een veerboot over de Zwarte Zee? Of richt je prachtige treinstations op in de grote hoofdsteden van de oude rijken? Je volgende stap maakt van jou misschien de grootste treinmagnaat van Europa! Pak je bagage, roep de kruier en stap in!



Inhoud:

1 Kaart van Europa;
240 Gekleurde treintjes;
15 Gekleurde treinstations;
110 Treinkaarten;
46 Bestemmingskaarten;
5 Houten scorepionnen;
1 Spelhandleiding.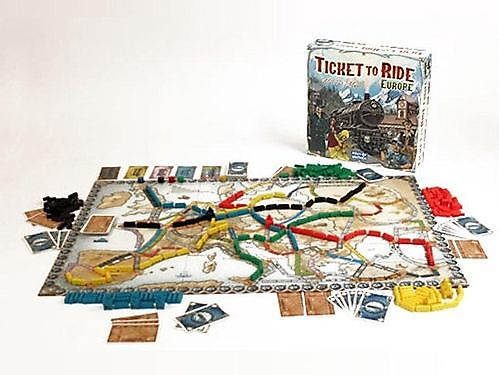 Offered by:


Top1Toys Jager


Langestraat 113
9671 PE Winschoten
Tel. 00 31 (0)597 – 431767 Mob:06
Visit the website
Opening hours
Monday 13.00 - 18.00
Tuesday 09.30 - 18.00
Wednesday 09.30 - 18.00
Thursday 09.30 - 18.00
Friday 09.30 - 21.00
Saturday 09.30 - 17.00
Sunday closed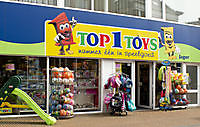 More info »