Rotary puzzelactie voor het goede doel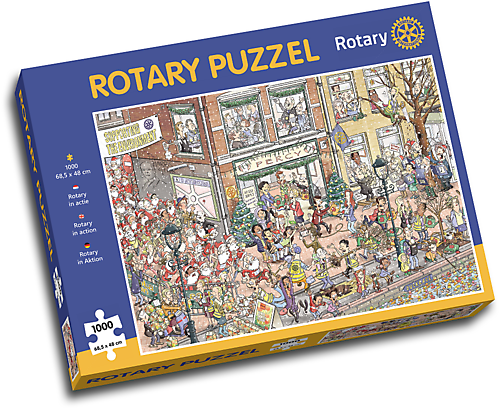 € 20,00
in stock
Order
Product no.: PUZZEL 'ROTARY IN ACTIE'
SAMEN PUZZELEN VOOR SCHOON WATER
Puzzel jij ook mee voor het goede doel? Bestel dan snel de puzzel 'Rotary in actie' via https://rotarywinschoten.247bestellen.nl voor slechts € 20,00 per stuk incl. BTW (excl. verzendkosten).
Bij een bestelling van 10 stuks of meer is de verzending gratis.
Misschien wint iemand in jouw vriendenkring zelfs wel het gouden Rotary-logo, dat in een van de puzzels zit… Wie het vindt, krijgt €500,00 om te besteden aan een ander goed doel dat zij of hij een warm hart toedraagt.

LET OP:
De puzzel gaat in september in productie en de levering vindt vanaf half november - dus vóór de feestdagen! - plaats.

De opbrengst van de puzzel gaat naar The Great Bubble Barrier.
Elke minuut wordt zoveel plastic afval gedumpt in de zee dat je er een vuilniswagen mee kunt vullen. In totaal komt het neer op acht miljard kilo per jaar. Tachtig procent van dat plastic is direct afkomstig van gebruik op het land. Huidige oplossingen voor het afvalprobleem verzamelen drijvend plastic, maar een groot deel van het afval stroomt onder water. The Bubble Barrier creëert een muur van bubbels die plastics ervan weerhoudt te passeren en haalt het uit het water.
More product information: rotarywinschoten.247bestellen.nl
Offered by:



CQ Reclame


Papierbaan 41 - 43
9672 BG Winschoten
Tel. 00 31 (0)597 - 418 165
Visit the website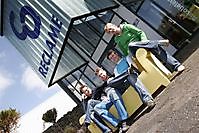 More info »