Regenwormen dobbelspel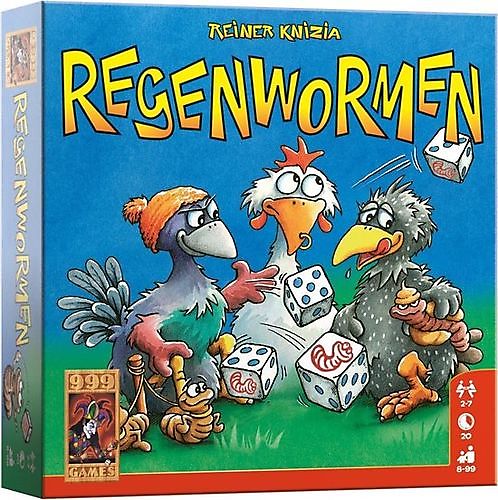 € 15,99
not in stock
Order
Product no.: Regenwormen
------------------------------------------
Voor inwoners van de gemeente Oldambt... informeer naar de voorraad van andere spellen
➡️ 06-27204538
-----------------------------------------

Dit snelle compacte dobbelspelletje Regenwormen kun je op elk moment en overal spelen. Het duurt niet langer dan een half uurtje en het formaat zorgt ervoor dat je het thuis, in de trein of op de campingtafel kunt neerleggen. Iedereen die tot 36 kan tellen, kan meedoen! Als je aan de beurt bent, gooi je met 8 dobbelstenen. Je legt nu alle dobbelstenen met hetzelfde getal of met een worm opzij. Daarna gooi je met de resterende dobbelstenen en legt nu alle dobbelstenen met een ander getal opzij. Als je totaal hoger is dan 20 en je hebt ten minste één worm gegooid, mag je de steen met het betreffende getal van tafel of zelfs van een andere speler pakken! Maar neem je teveel risico en gooi je alleen maar getallen die je al eens hebt gepakt, dan ben je af en moet je juist een steen inleveren. Op elke steen staan een aantal regenwormen. Wie aan het einde van het spel de meeste regenwormen heeft, is de winnaar.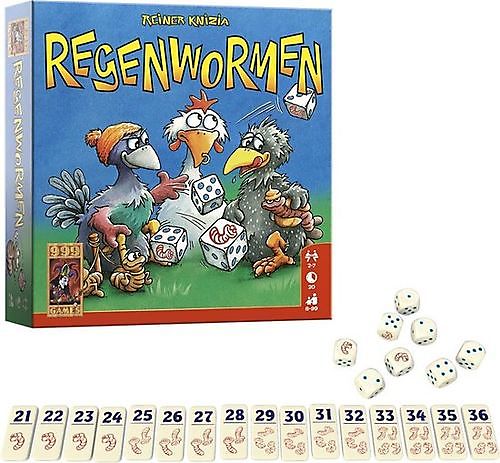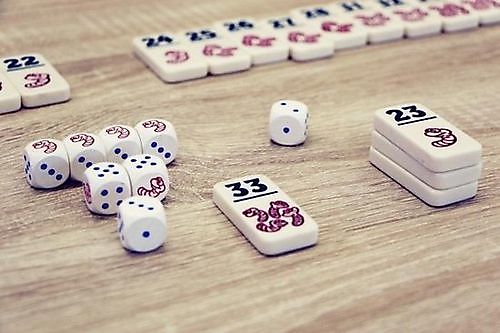 Offered by:


Top1Toys Jager


Langestraat 113
9671 PE Winschoten
Tel. 00 31 (0)597 – 431767 Mob:06
Visit the website
Opening hours
Monday 13.00 - 18.00
Tuesday 09.30 - 18.00
Wednesday 09.30 - 18.00
Thursday 09.30 - 18.00
Friday 09.30 - 21.00
Saturday 09.30 - 17.00
Sunday closed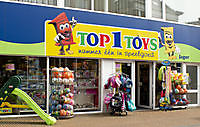 More info »