Stainlesssteel Green waslamp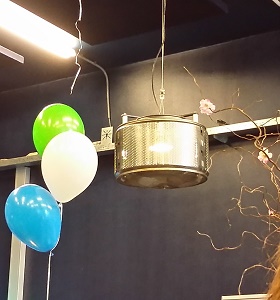 € 249,99
This product is currently not in stock, but you can order it. The delivery time will be a little longer than usually.
Order
Product no.: Vintage RVS Green waslamp
Stainless sustainable green light. This lamp is made of 90% recycled materials. The lamp can be used as a hanging lamp or floor lamp. The lamp also has a replaceable LED lamp.

Stainless Steel Green Machine Design Lamp

We have a passion for reusing things. We give old objects like a new life and a second chance to shine again. As this machine designer lamp.

The holes in the hood (drum) creates a special light. The design lamp comes with a luxurious big LED lamp. The perfect design hanging lamp is for every interior! Of modern / classic to industrial. This design lamp goes with everything!

Dimensional hood ca: ø45 * H35 cm

This washing machine drum is converted into a pendant for ceiling and is a real eyecatcher. For example, in an industrial interior, this designer lamp great!

Stop by the showroom of ODF to discuss the possibilities. Along with a cup of coffee or tea we devise together a fun way to decorate your interior to your taste and needs.
More product information: odf-led.nl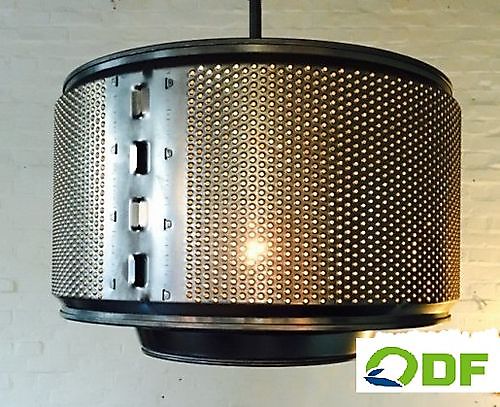 Offered by:



ODF


Watertorenstraat 2E
9671 LJ Winschoten
Tel. 00 31 (0)597 850 163
Visit the website
Opening hours
Showroom visit:
+31 597 850 163:

maandag: 8.30-17.00
dinsdag: 8.30-18.00
woensdag: 8.30-18.00
donderdag: 8.30-18.00
vrijdag: 13.00-18.00
zaterdag: 12.00-13.00 (call for visit)
zondag: 12.00-13.00 (call for visit)
More info »