Or Tea? - The Secret Life of Chai
€ 13,90
not in stock
Order
Product no.: 4897031515247
BIOLOGISCHE CHAI TEA

Aroma: als een zacht deken die de kern van exotische kruiden met een snuifje citrus omhult.

Smaak: gedurfd en kruidig met verfrissende toetsen die je smaakpapillen doen zingen.

Het verhaal: met een exotisch, sterk en zoet karakter geldt The Secret Life of Chai als een eerbetoon aan de sterke, onafhankelijke vrouwen van India. De combinatie van zowel bokshandschoenen als een handtas staat symbool voor elegantie en kracht die hand in hand gaan. 

Samenstelling: biologische blend van zwarte thee, gember, steranijs, sinaasappelschil, kardemomzaad, roze peper, kruidnagel en een natuurlijk aroma van grapefruit.

Bereiding: 1 volle theelepel in een theezeef per 200ml water, 100 graden, 5 minuten laten trekken.
Offered by:


kadoHUT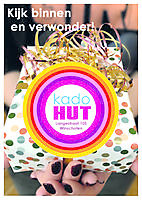 Langestraat 105
9671 PE Winschoten
Tel. 0597-435700
Visit the website
Opening hours
Holidays: the shop is closed from July 20 to July 27!

Monday: closed
Tuesday: 10.00 - 18.00
Wednesday: 10.00 - 18.00
Thursday: 10.00 - 18.00
Friday: 10.00 - 21.00
Saturday: 10.00 - 17.00
Sunday: closed
More info »
See as well: