Or Tea? - Slimming Pu'er
€ 11,50
not in stock
Order
Product no.: 4897031513274
PU'ER & CHRYSANTHEMUM

Aroma: aards, houtig, aangenaam rokerig met een toets van chrysanthemum.

Smaak: zuiver en vol met een zoete, florale nasmaak.

Gezondheid: het beste van 2 werelden. Het regelmatig drinken van een kop Pu'er bevordert, uiteraard in combinatie met beweging, de gewichtsafname. Andere kenmerken die deze thee worden toegeschreven: anti-aging en de regulering van de hoeveelheid cholesterol. Chysanthemum is bovendien in staat om het lichaam opnieuw in evenwicht te brengen na een te vettige of pikante maaltijd, alcohol of een tekort aan slaap.

Samenstelling: Pu'er thee met goudsbloemblaadjes.

Bereiding: 1 volle theelepel thee in een theezeef per 200ml water, 100 graden. 3-5 Minuten laten trekken.
Offered by:


kadoHUT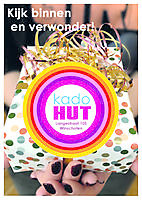 Langestraat 105
9671 PE Winschoten
Tel. 0597-435700
Visit the website
Opening hours
Holidays: the shop is closed from July 20 to July 27!

Monday: closed
Tuesday: 10.00 - 18.00
Wednesday: 10.00 - 18.00
Thursday: 10.00 - 18.00
Friday: 10.00 - 21.00
Saturday: 10.00 - 17.00
Sunday: closed
More info »