Lilly-Flame heather&honey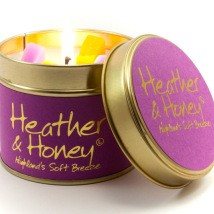 from € 14,95
€ 9,95
in stock
Order
Product no.: 070-lilyflame heather & honey
Heather & Honey
Highlands Soft Breeze. A little breeze of Scotland's moors. A very pretty scent, to compliment the amazing scenery.
Burn Time 35 hours. Dimensions 7.7 x 6.6cm
To maximise your candles burn times, always allow your candle to become molten across the entire surface before extinguishing the flame.After burning, trim your candles wick to just below 1cm, do not allow the excess wick to fall back into the molten wax. Instead of blowing out your candle, snuff it to prevent the wick from smouldering.
Offered by:


kadoHUT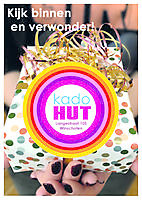 Langestraat 105
9671 PE Winschoten
Tel. 0597-435700
Visit the website
Opening hours
Holidays: the shop is closed from July 20 to July 27!

Monday: closed
Tuesday: 10.00 - 18.00
Wednesday: 10.00 - 18.00
Thursday: 10.00 - 18.00
Friday: 10.00 - 21.00
Saturday: 10.00 - 17.00
Sunday: closed
More info »