Lisenne led table lamp for in-and outside use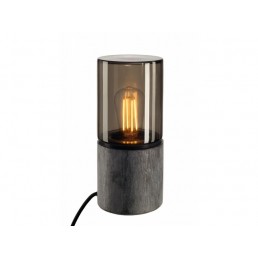 from € 229,00
€ 184,99
in stock
Order
Product no.: exterieur-buitenlamp-Lisenne-tafelarmatuur-exterieur
Lisenne table lamp for in-and outside use.

Material: basalt
Color: Stone grey
IP44
230 Volt
Size product diameter / h: 12 / 28,5cm
Size glass diameter / h: 12 / 15,5cm
Size base diameter / h 12 / 12,5 cm
Included powercable and switch
Lampfoot tot max diameter 5,5 cm

De lamp wil be delivered with "replaceble" led.
For outside and inside use.


Offered by:



ODF


Watertorenstraat 2E
9671 LJ Winschoten
Tel. 00 31 (0)597 850 163
Visit the website
Opening hours
Showroom visit:
+31 597 850 163:

maandag: 8.30-17.00
dinsdag: 8.30-18.00
woensdag: 8.30-18.00
donderdag: 8.30-18.00
vrijdag: 13.00-18.00
zaterdag: 12.00-13.00 (call for visit)
zondag: 12.00-13.00 (call for visit)
More info »