Animaux de Cuisine 'Lobster' Cappuccino c/s
from € 12,95
€ 9,10
in stock
Order
Product no.: 54.004.003
Cappuccino c/s Lobster
Content 280ml


'Animaux de Cuisine' is the home & gift extension of Fabienne Chapot. A beautiful white porcelain with colorful animals that seem to run away from your plate. A set with different prints, colors and animals that you mix and match for a trendy set table.

Suitable for the dishwasher, oven and microwave.

Fabienne Chapot is a well-known Amsterdam fashion label. In fact, it is one of the most talked about fashion brands in Amsterdam. The brand Boldy Feminine signature style is an outspoken but very feminine mix of colours, prints and imaginative details.
Offered by:


kadoHUT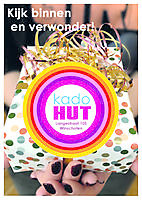 Langestraat 105
9671 PE Winschoten
Tel. 0597-435700
Visit the website
Opening hours
di. t/m do. 10:00 - 18:00uur
vrij. 10:00 - 20:00uur
zat. 10:00 - 17:00uur
More info »